Every so often a book comes along that can only be described as moving and dogmatic. Paul Kalanithi explores life's most pragmatic questions in his book, which was penned before he died. Paul was diagnosed with Stage IV lung cancer when he was only thirty-six years old and it was the most tragic thing because he was very close to finishing ten years of training. He was a neurosurgeon by profession, and born to a family of Indian migrants in the United States, and died aged thirty-seven.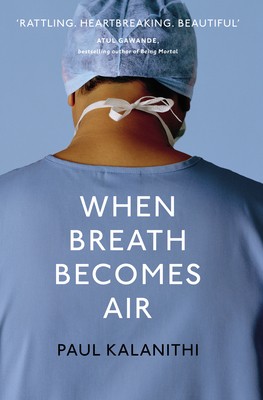 One of the subjects that Paul was always interested in was death. He wanted to explore it's connection to life and the wider meaning of life as a result, and in his search for the answer, he even did not consider medicine as a profession, at first. Having studied English Literature and human biology at Stanford and obtaining a postgraduate degree from Cambridge in history and the philosophy of science, Paul chose to become a neurosurgeon because unlike all his Yale med school companions he wanted "a profession not a job"; it's tough really to have a profession that asks to sacrifice personal interests just in an effort to serve because there is absolutely no joy in that.
I don't think that a job can be held if you do not enjoy it and where is the enjoyment if you do not have a life of your own? Naturally, a person can feel that a demanding profession like that, where a person has to always choose "lifestyle last" and their job first, is worth having because it's a lot higher up on their list of priorities but is that what is the meaning of life really, where it's all work and no play because that for sure, as the saying goes, makes Jack a dull boy.
Some other different kind of observations by Paul includes the point of life when human beings have to grapple with the idea of death and what to do when you do not exactly get the chance to get all the things in life you had wished for. Becoming a neurosurgeon-in-training had hardened Paul to patients' sufferings because he even witnessed several deaths, on-the-job, inclusive of a fellow worker who was so wracked by guilt at a medical error he committed suicide.
The push for sentimentality in the book is strangely rare in places because it is so filled with Paul's questions about life and death: he turns down his dream job because he realizes that he will not live long enough to take it up, and also takes the decision to have a child, with his wife, after finding out that his lung cancer is not a treatable disease. But nevertheless, the book still serves as a good insider's account of what it is like for young people training to become a neurosurgeon, and the journey that a person must sometimes make to find the right path in life for themselves.